Summer 2018 10x10 Challenge | Day 4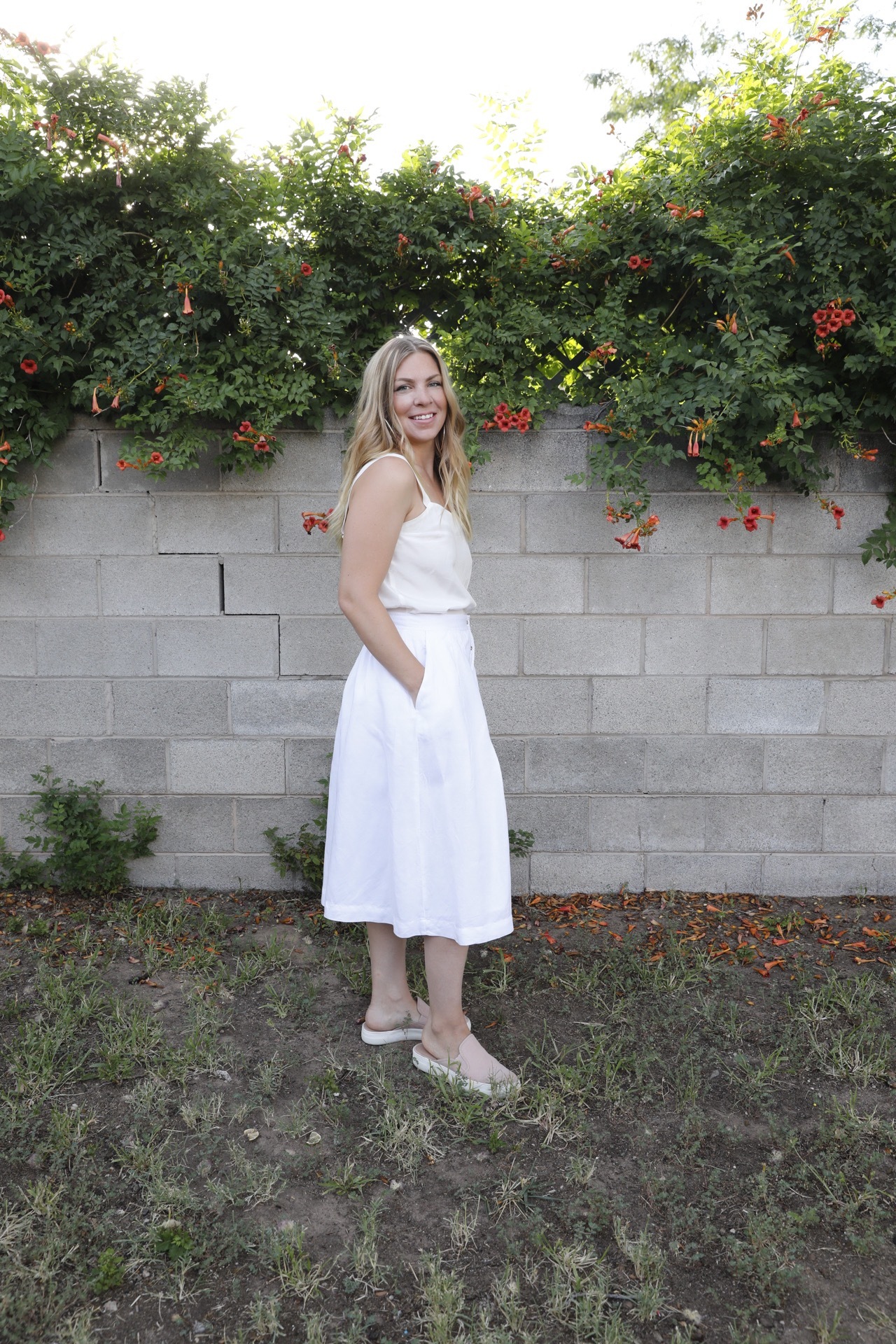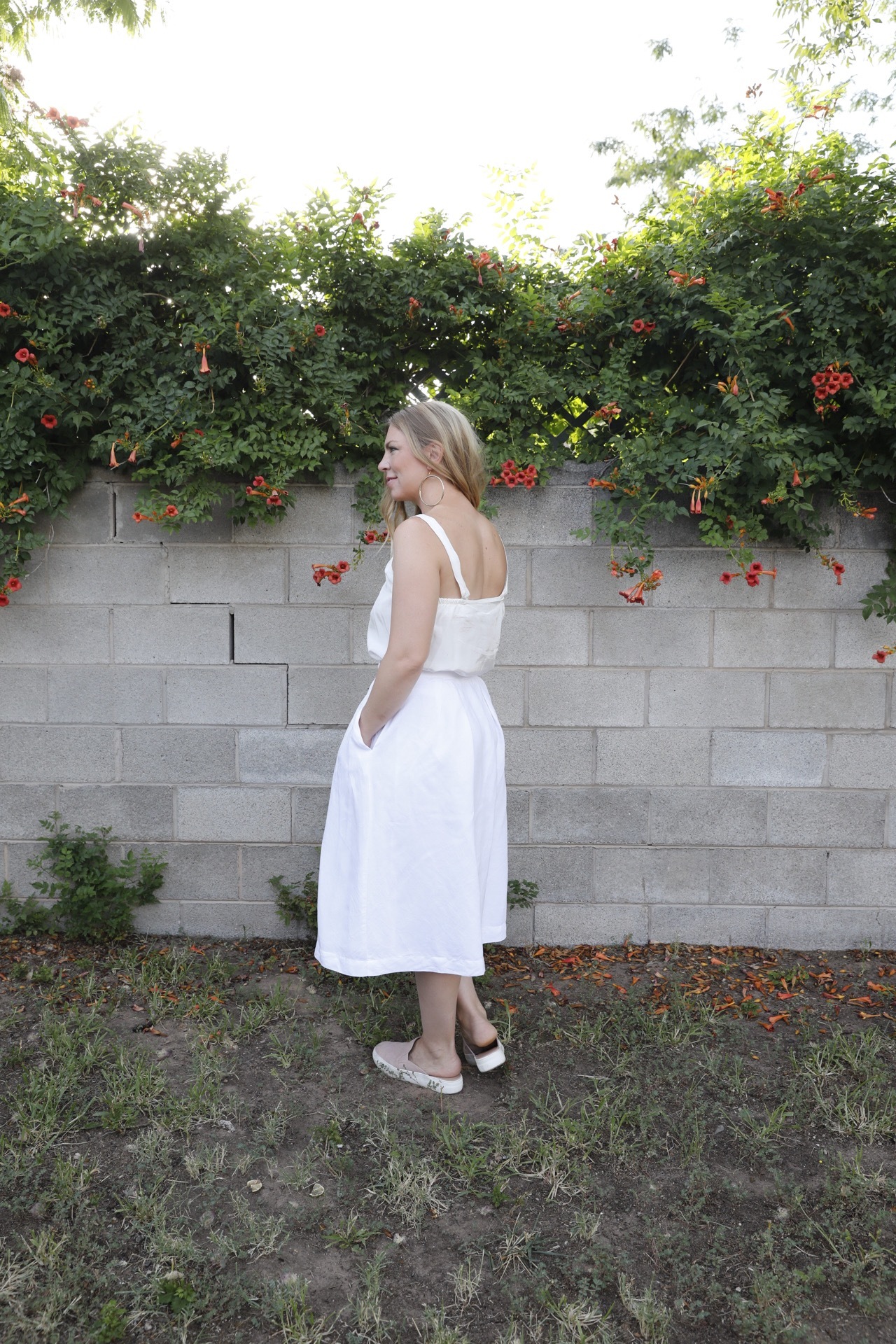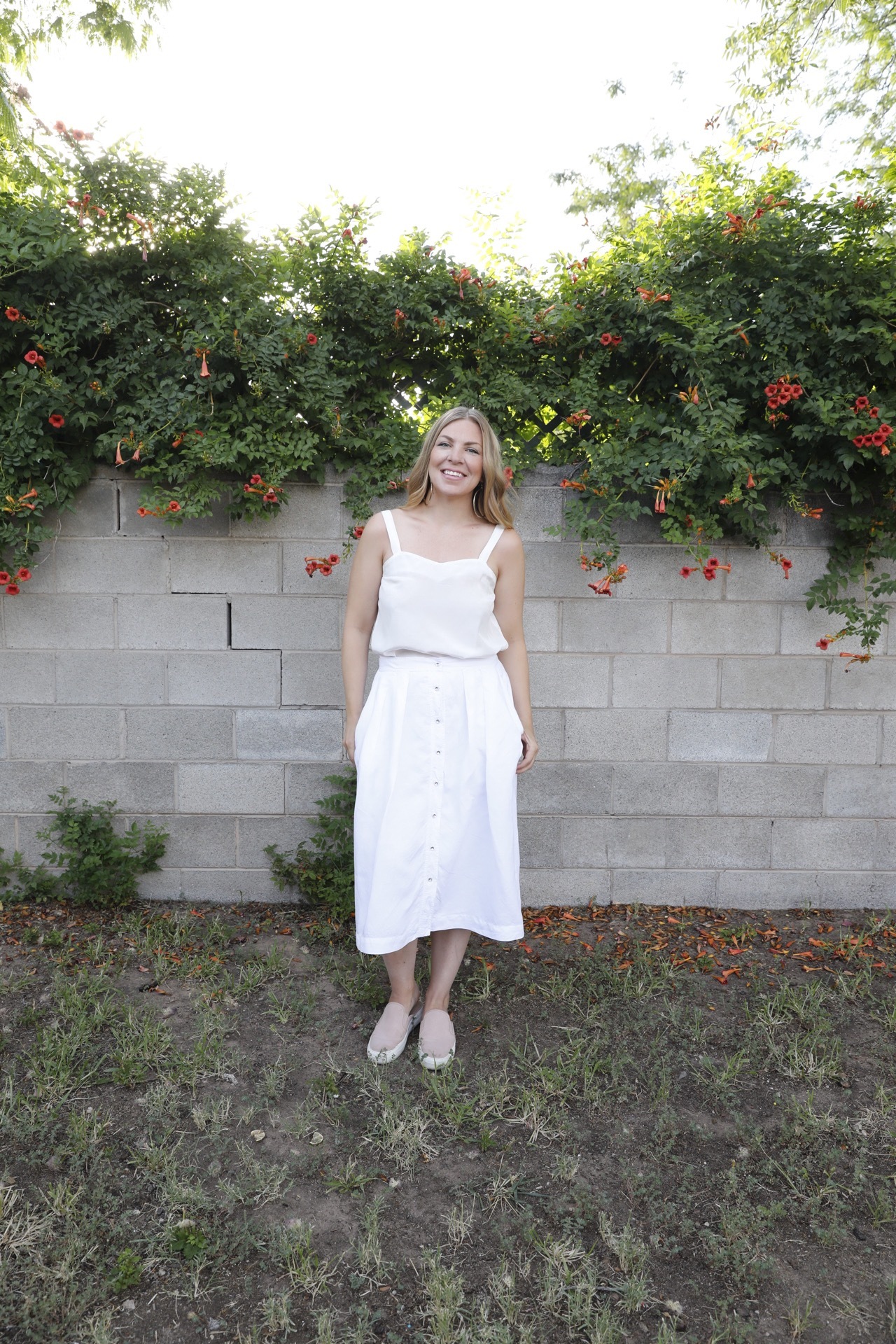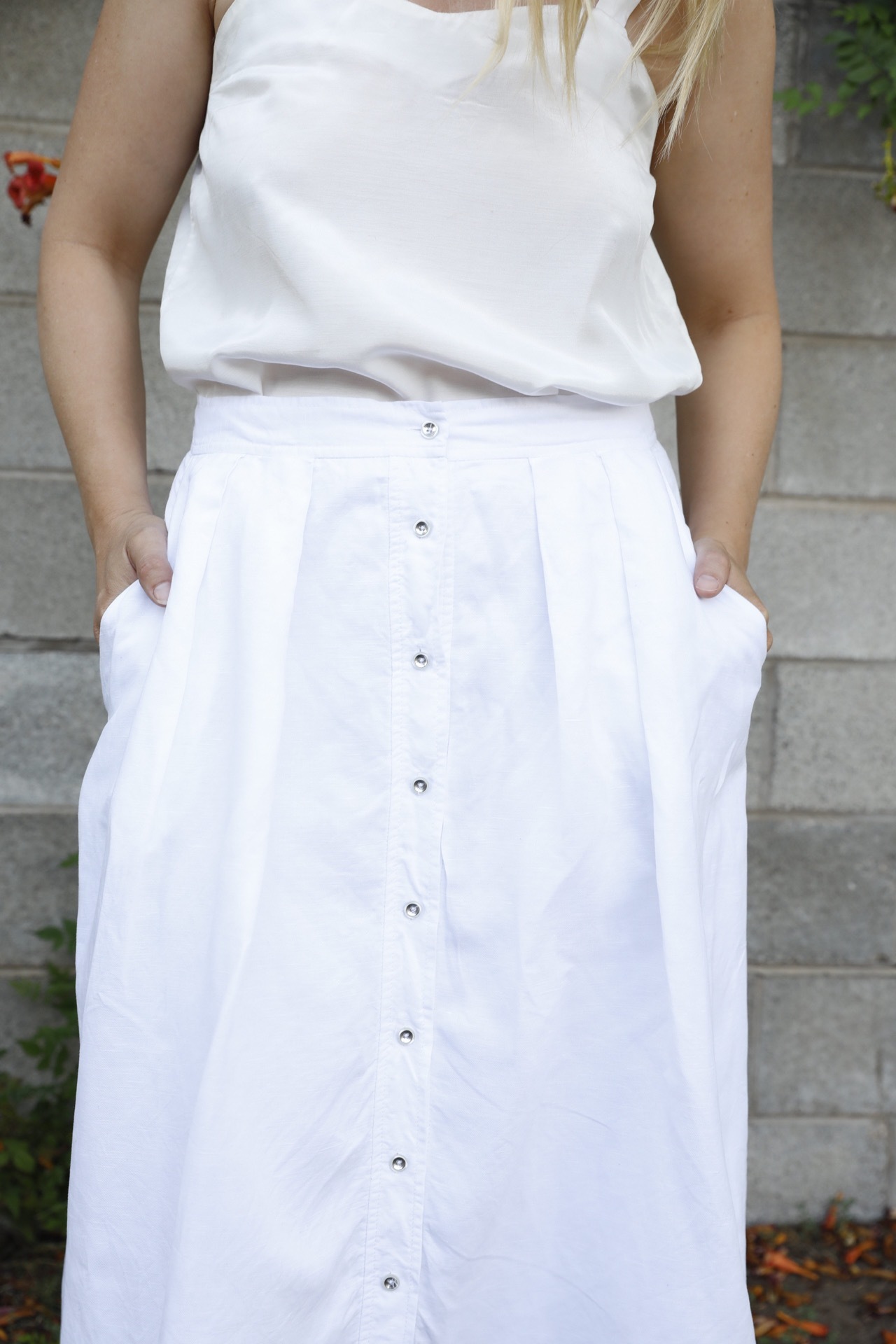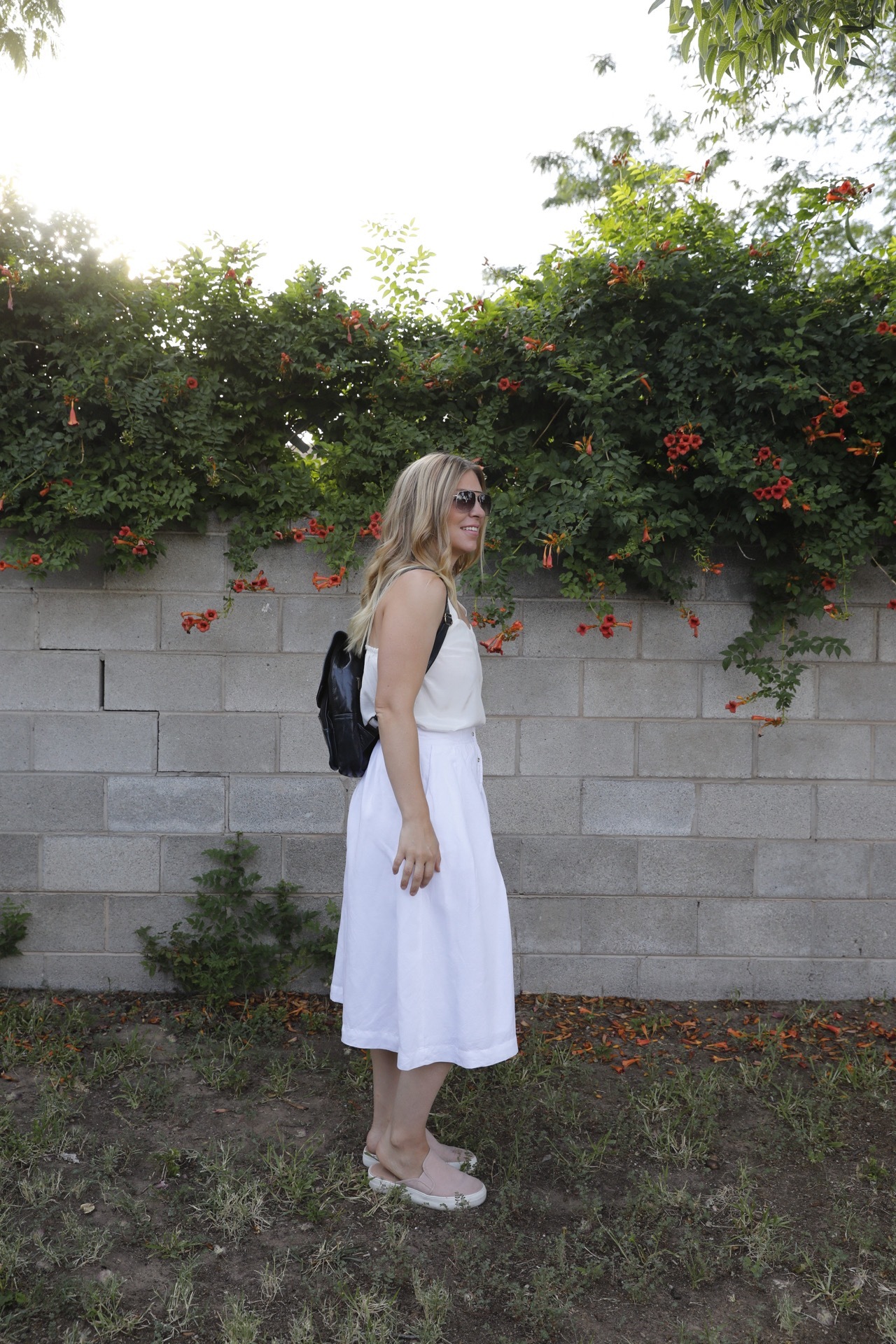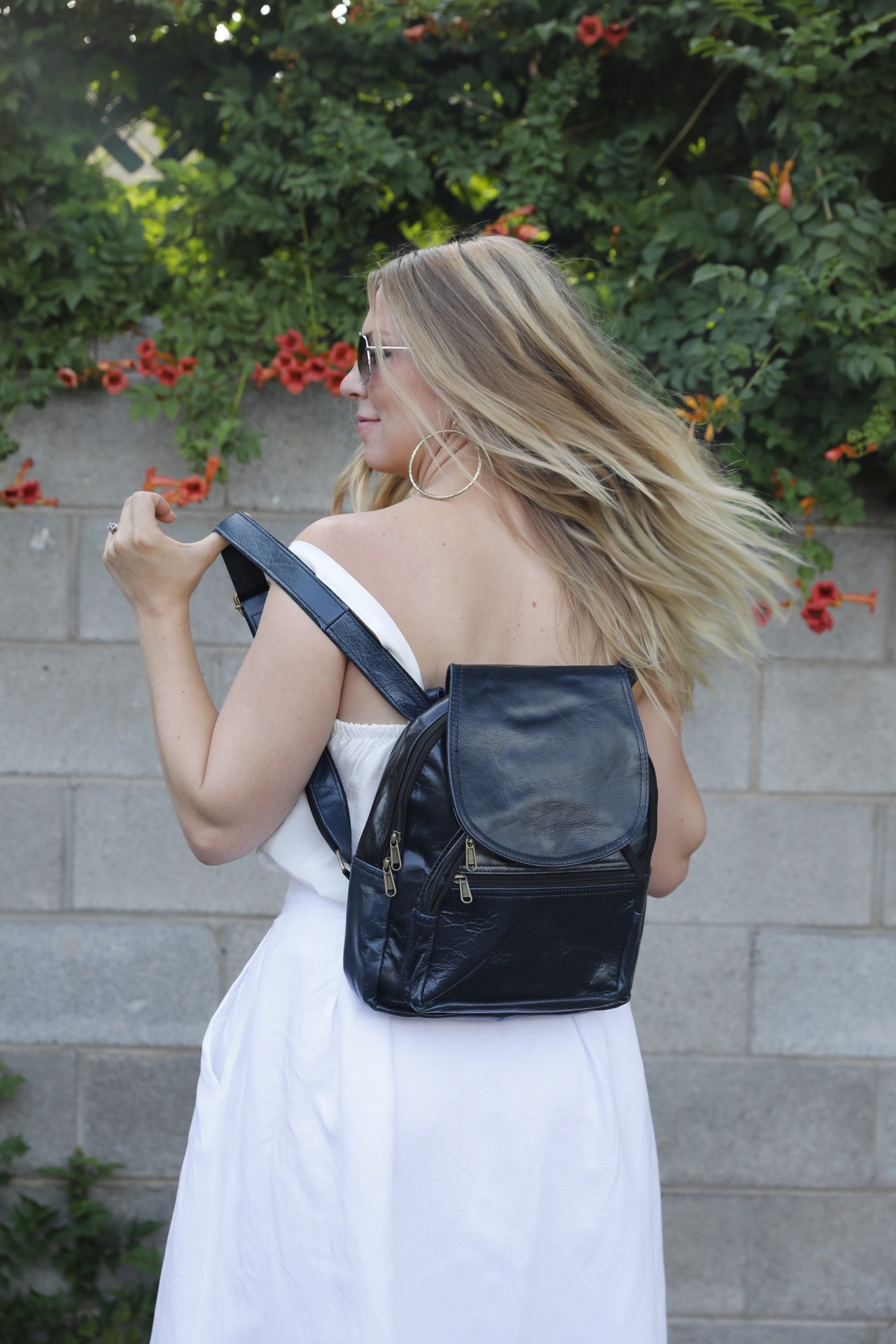 WHAT AM I WEARING THAT'S INCLUDED IN THE CHALLENGE?
Vintage White Top | Tri Vintage
White Skirt by Milly
Shoes by A New Day
WHAT AM I WEARING THAT'S NOT INCLUDED IN THE CHALLENGE?
Weather: 103 degree in New Mexico
Work/Activities: Celebrating my Grandma's 87th Birthday! Bruch, taking some pictures, sitting on a shaded porch chatting with family. A chill vacation day before getting in the car for five hours to travel to an AirBNB. This outfit has no problem being worn as travel clothes.
DRESSY & COMFY I feel like this is dressy enough to wear for a summer event or church or the like yet so comfortable.
VERSATILITY So many times, people think you need to change your whole outfit to dress up or dress down. The way I wore this, felt casual enough to wear on a regular day. I could have dressed it up more just by wearing my hair in a messy bun, throwing on a pink lip, wedges, and some dangly earrings. And switching out the backpack for a clutch.
MIXED TEXTURE & VARIOUS WHITES Neutrals don't have to be boring. When you mix up the colors just slightly and have various textures in those colors, it can really brake up the mundane.